Hi, I'm Tatiana
As a licensed counselor in private practice, I have helped individuals just like you cope with stress and anxiety and become more calm.

I wanted to take the information I provide my clients on a daily basis and put it into educational courses to help more people learn the true value of relief from stress and anxiety.

I believe that every single person deserves to live a life of calm fulfillment, and I want to help you get there!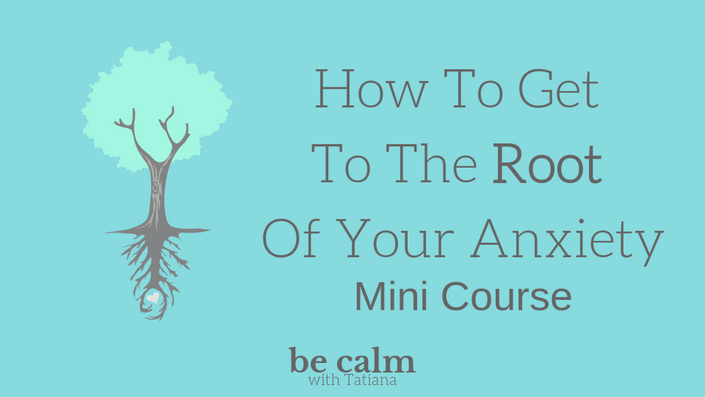 How To Get To The Root Of Your Anxiety
FREE Mini Course
This free mini course will help you become clear on the root
of your anxiety so you can finally start making positive changes.
Having an awareness of what causes and triggers your anxiety
will help you feel more calm and in control of your mood and responses.
You don't have to be a prisoner of your anxious feelings anymore.
---
Coming Soon!
How To Calm Your Anxiety And Overwhelm:
The 7 Step Formula To A More Calm And Balanced Life
Join the waiting list for this course if you want to:
» Feel calmer, less burnt-out, and more in control of your emotions.
» Have a toolkit of relaxation techniques to use when you start feeling anxious.
» Identify the root cause of your anxiety. (FREE Mini Course above!)
» Learn how to cope with and challenge anxious negative thoughts.
» Make more time for self-care.
» Balance your time more effectively by identifying your values and creating a plan to focus on what is most important to you.
» Learn effective coping skills to cope with stress and anxiety long-term.